Goodbye My Brother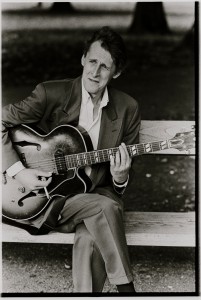 Doug Raney (1956-2016)
Doug was a very private person. My nature is (was) to protect him from public scrutiny and the airing of all the things that happened to him in his life. Obviously, this is just not realistic. News travels at the speed of light in our day and age so many of you have heard the news. It is unfortunately true.
I loved Doug, I idolized him both as musician and a big brother and my heart ached for him in his life and now in death. He was a tough kid from New York that lived life very hard. There was so much artistry and depth there. One of the most soulful, swinging guitarist who ever picked up the instrument. He made it seem easy. Just a natural.
I will write more soon but this is just too hard to speak of him in the past. Enjoy his music as will I. A few changes are on this website in his honor. I will do more but this is all I can do for now as I, we all grieve the lost of an artist, the capable heir to the Raney guitar legacy who left us way too soon.
With respect, regret, deep loss and deep love.
I love you Doug. Peace my brother
Jon
The Touch of Your Lips – Doug Raney solo