Happy Birthday Doug Raney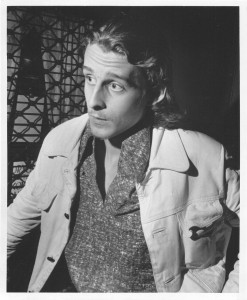 My brother Doug was born Aug 29, 1956. I was on a bus tour of Canada this week and was unable to make the entry on Wednesday.
But let us take today to appreciate my brother's contribution to the art of jazz guitar. He is still one of the finest that have ever played, displaying the hallmarks of any great jazz artist – timing, feel, sound and authentic jazz feeling. These are somewhat rare commodities these days.
We should also be celebrating his recent comeback to the jazz scene and the great reviews he has been receiving. Long overdue. Welcome back, Doug!
At left is a picture of Doug when he was beginning his journey into the jazz scene at around age 19.
(photo by Raymond Ross)